Making Midautumn with Sherveen Uduwana
A behind-the-scenes chat with Sherveen Uduwana, developer of upcoming indie game Midautumn.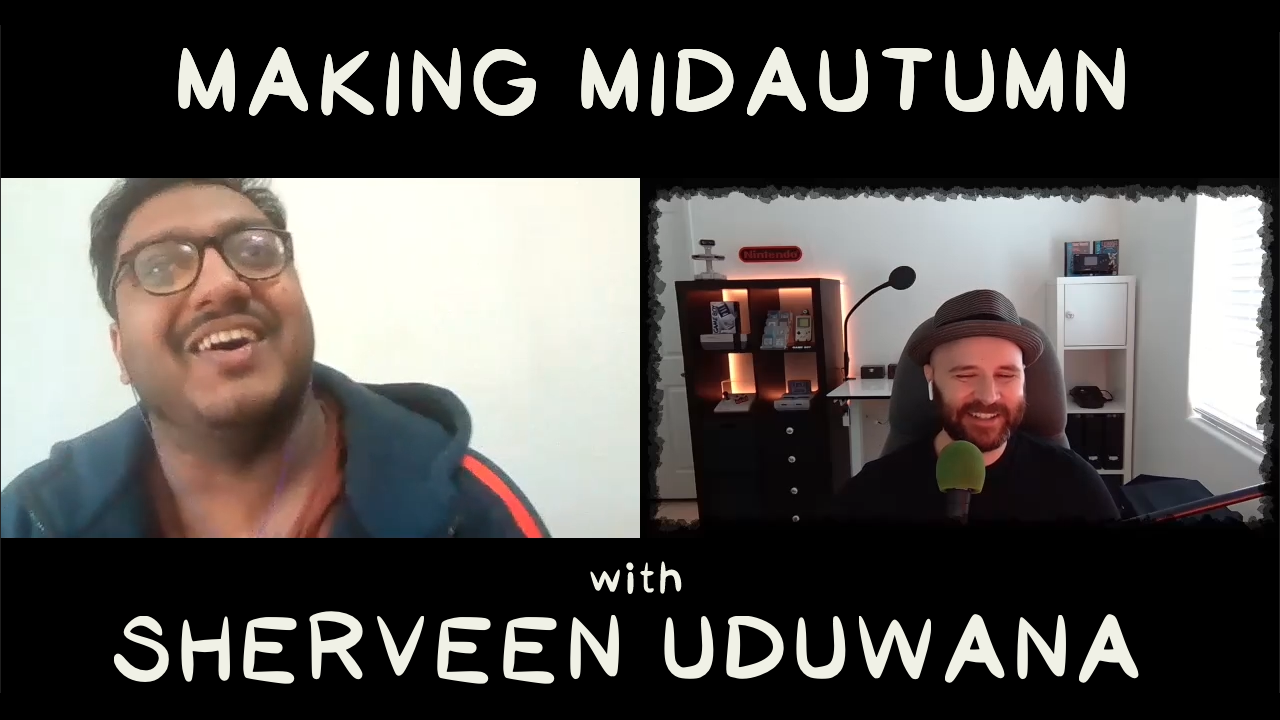 Welcome to Make the Game – my name is Matt Hackett. Come hang out with me and Sherveen as we chat about his game Midautumn and GDC talk Growing Your Code Library with Each New Project. Let's jump right in!
Listen on Anchor
Listen on Anchor or, ya know, the podcast app that you like.
Watch on YouTube
Hey have you heard of  YouTube it's this new thing check it out. It's good.
Show notes
Thanks for listening! Head over to Midautumn on Steam and give it a wishlist if it looks cool to you. Hey a quick couple thoughts about Making Big Indie Games: first off, thanks for checking it out. Once the launch price ended I wanted to keep it going so I extended it another week ... and then decided to just stick with that launch sale price.
I know it's a big ask and, ya know, anyone listening to me knows there's an ocean of free game dev content on YouTube and a million other websites. So it's a premium package designed to show your support for me and what I'm doing and I appreciate that.
You are being played out by After the End which you are free to use in your own projects. Now it's time for you to go make the game!