How to Make a Video Game All By Yourself
Buy the book & make your game! Out NOW on paperback & ebooks.

Unleash your creativity and bring your game ideas to life! Written by games industry veteran Matt Hackett, this inspirational & motivational guide takes you through the process of discovering your passion, picking the right game engine, and finding the fun in your unique game.
Filled with advice, personal anecdotes, handmade illustrations, and quotes from renowned game developers, this book is the ultimate resource for creative folks looking to make their own video game. It's a lean, practical guide that gives you the tough love and encouragement you need to ship your game! Let's get started.
Buy the paperback
Buy the ebook
Watch the 51 second trailer
You can make your own video game!
You are capable of making a video game all by yourself. The tools and information are out there, but it's common to get lost on basic questions like:
What game do I want to make?
What game engine should I use?
How do I make this game fun?
This book will help guide you along the way. I've been making games all by myself for almost 30 years, from hobbyist toys for friends to world-class mobile games for big companies. I poured that experience into this book, distilled and simplified down to a lean, easily consumable format. It contains:
10 chapters
200 pages
27 inspiring quotes
33 hand-drawn illustrations
A video game you made
Everything you need to make a video game is at your fingertips right now but it's obscured from you behind a thick layer of indecisiveness and self doubt. How to Make a Video Game All By Yourself guides you through the fearsome labyrinth of game development, all the way to the finish line.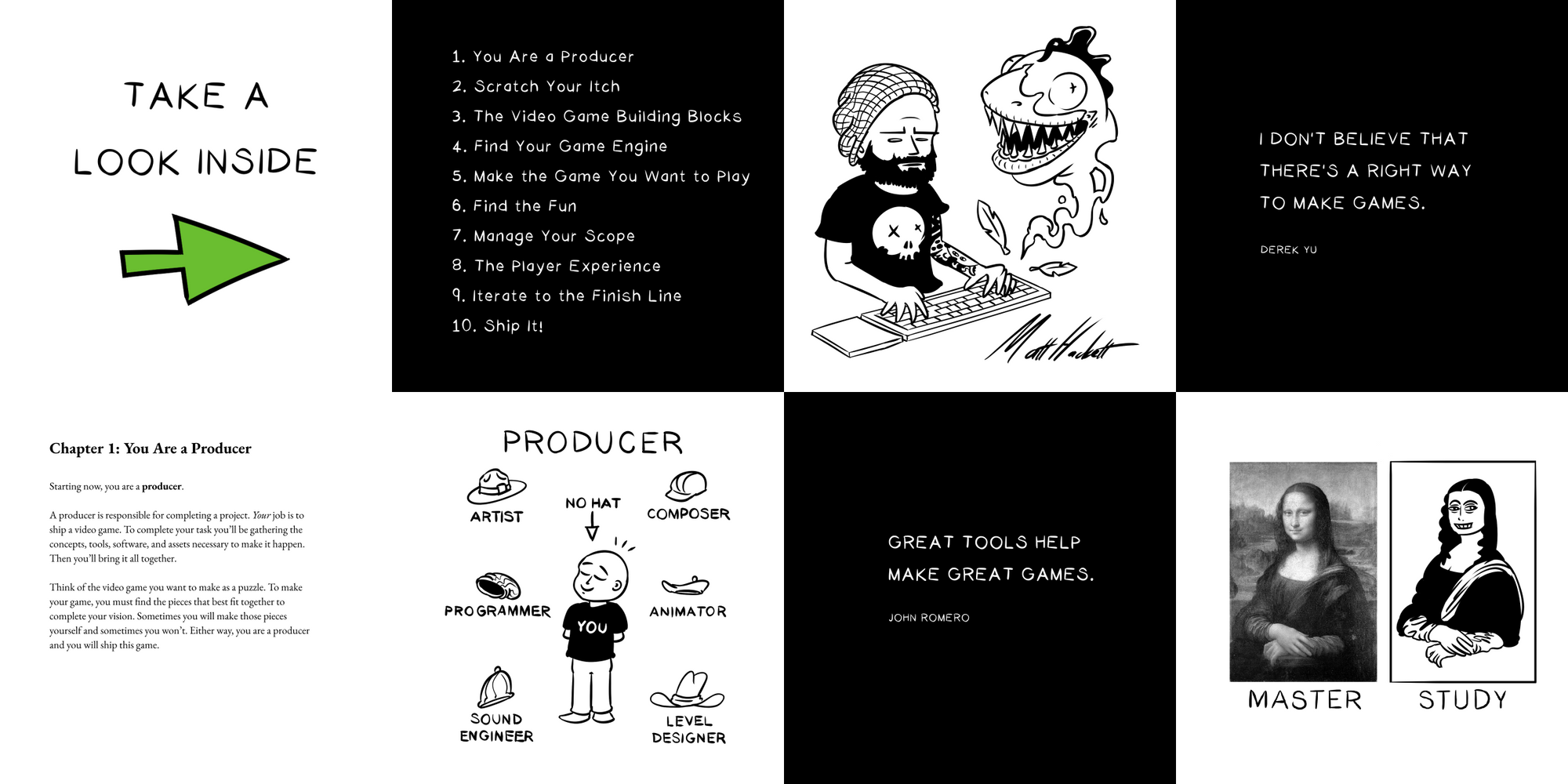 Reviews
🛠 Buy your own paperback and get started!
Testimonials
⭐️ Buy your one-of-a-kind signed paperback
🐦 Read what Twitter thinks
🎙 Hear all about the book in this podcast episode
Download Lostcast 249: Matt's new book How to Make a Video Game All By Yourself to hear all about the book in a fun, conversational way.
💾 Press Kit
📙❤️ Read the first 2 chapters for free right now
Sign up for the Valadria newsletter to download chapters 1 & 2 for free:
This post is for subscribers only