Witchmore
Witchmore is a new video game in development by Matt Hackett.
You are a witch living near a quiet village.
Do you choose to live peacefully with nature?
Or do you steal your neighbor's children to sacrifice them for powerful magic?

Follow the game's development
Subscribe to the Valadria newsletter to stay updated on development.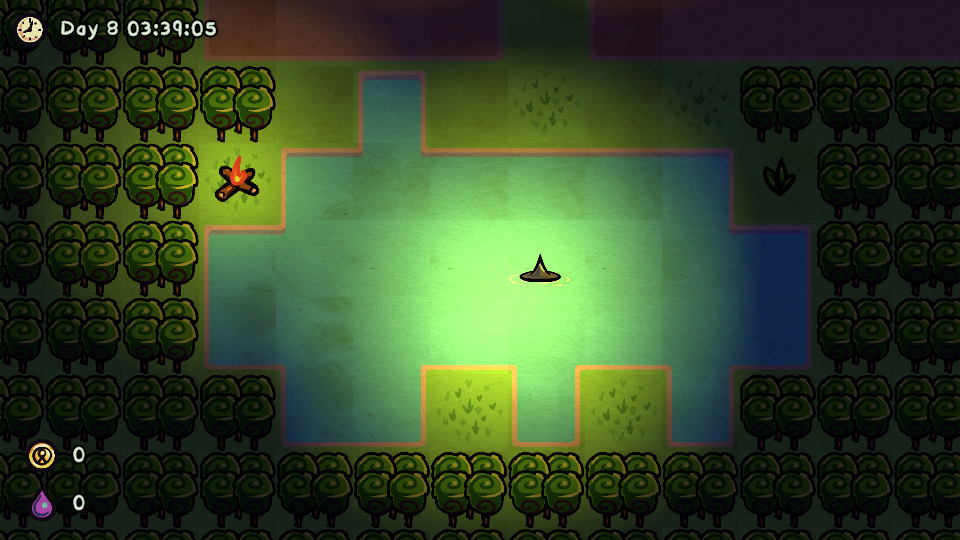 Witchmore features
🎃 Witchcraft (brooms, ghosts, cauldrons, curses, and black magic)
🗡️ Dark themes like kidnapping, murder, and sacrifice
🖼️ Realtime 2D overhead gameplay
🎨 Hand-drawn sprites (with very little animation)
🎛 Player in control at all times (no cut scenes, no long dialogs)
🎮️ Simple inputs (move, run, interact, pick up, use, put down)
⚒️ Crafting system (create poison apples, shovels, wands, and more)
🌅 Day/night cycle
Elevator pitch
Witchmore lets you decide if you want to be a good witch in the woods harvesting mushrooms or an evil witch invading villages to kidnap children.
Development tools
Unity (game engine)
Visual Studio Code (programming)
Clip Studio Paint (art)
git (version control)
Planned platforms
As many as possible; by necessity I will begin with Windows, Mac, and Linux.
Release date
When it's ready.
More ways to follow development
Press
The Witchmore press kit contains transparent promotional images, screenshots, and a recipe for roast toad with bat. (Only one of these is a lie.)
See also the Valadria press kit or contact me directly.