Witchmore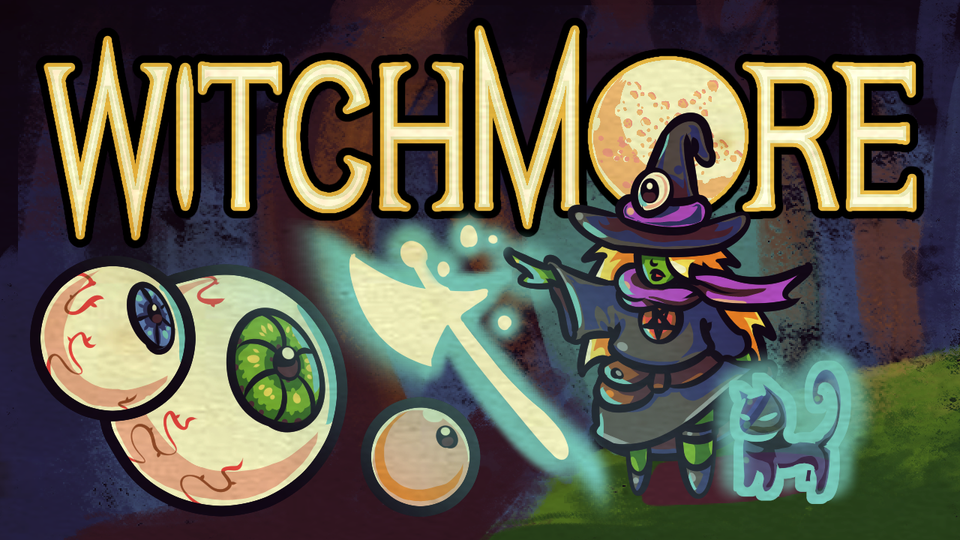 Witchmore is a new video game in development by Matt Hackett.
Build your ideal witch house with your familiar friends. Then rally together to fight hordes of monsters, unlocking game-breaking magic. From solo developer Matt Hackett, author of game dev book How to Make a Video Game All By Yourself.
Watch the latest devlog
Add to your Steam witchlist
Watch the Witchmore Steam Page Trailer
Follow Witchmore's development
Subscribe to the Valadria newsletter to stay updated on development.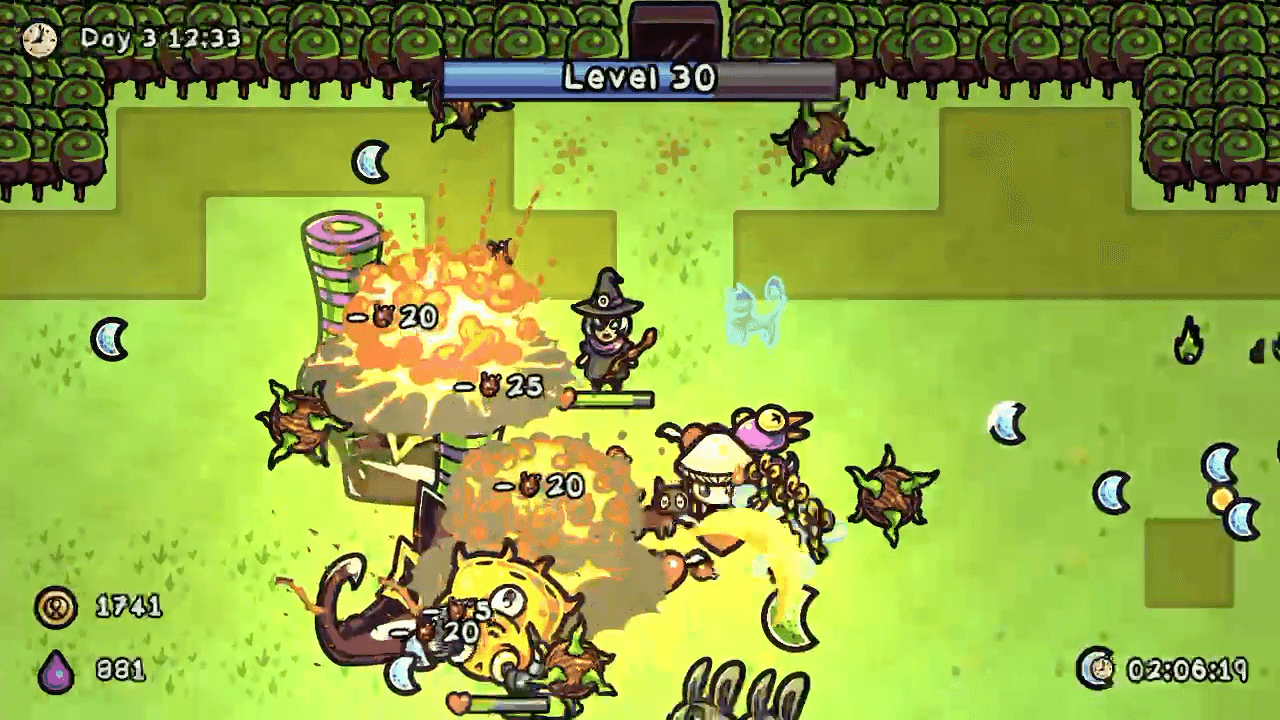 🛠 Development tools
🚒 Unity (game engine)
🖥 Visual Studio Code (programming)
🎨 Clip Studio Paint (art)
✍️ git (version control)
🎮 Supported platforms
Windows, Mac, and Linux.
📅 Release date
When it's ready.
🔎 More ways to follow development
💾️ Download this sweet press kit
💡
YES you have full permission to stream the game etc.
The Witchmore press kit is an UNUSUALLY AWESOME one! Check out this cool (transparent!) sprite sheet it comes with: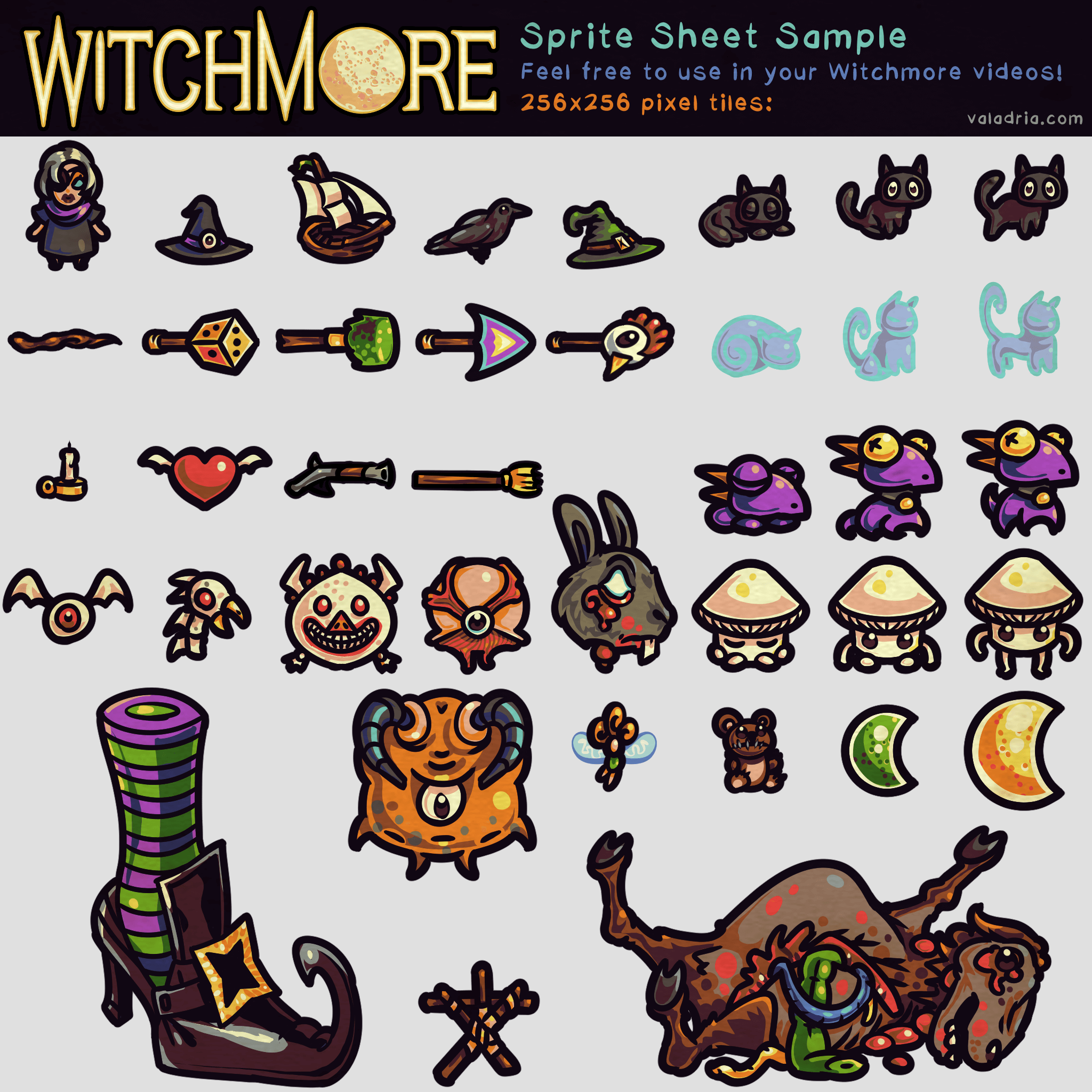 ✅ It also of course contains the usual things you'd expect like screenshots, promotional images, and a recipe for roast toad with bat: (One of these is a lie.)
(See also the Valadria press kit or freel free to contact me directly.)
Thanks for checking out Witchmore! 🧹