🍉 Fruit Ninja designer Luke Muscat talks going solo dev
Fruit Ninja designer Luke Muscat is going solo! Learn how he's leveraging the power of YouTube to vet prototypes before committing futher.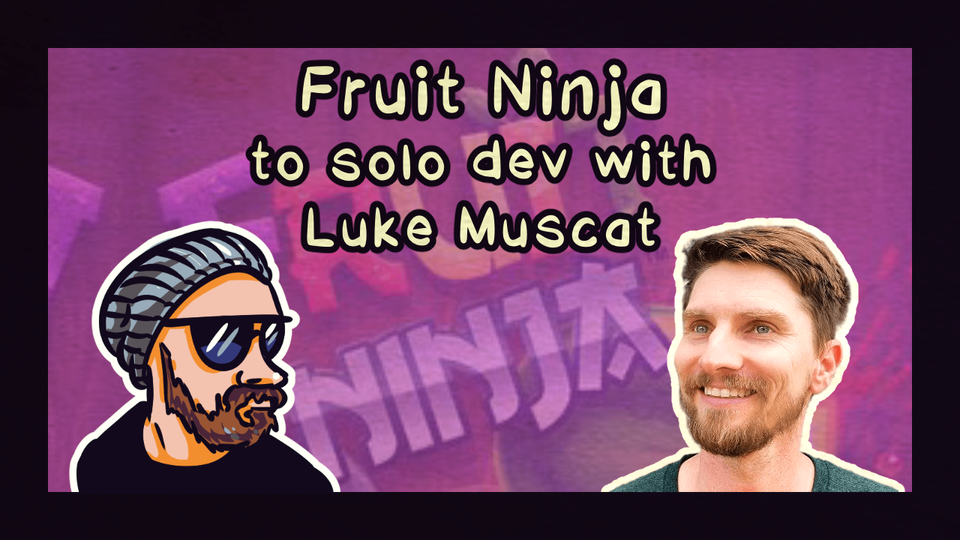 Join me on today's Make the Game as we talk going solo with Luke Muscat, designer of mobile hits Fruit Ninja and Jetpack Joyride.
Luke's fascinating journey through games includes going from leadership roles to learning programming & art. Particularly notable to me is Luke's usage of YouTube to prove prototypes before committing fully to a game concept. Smart!
💡
There's a lot of valuable
game dev advice
in this episode;
get in there
!
🎧 Listen to the podcast
You can listen below, on Apple Podcasts, Google Podcasts, Spotify, or ya know, most of the other podcast places. (Is it missing where you listen? LMK)
I'm going to paste the link right here but it might not embed properly let's find out:
https://podcasters.spotify.com/pod/show/make-the-game/episodes/Fruit-Ninja-designer-Luke-Muscat-talks-going-solo-dev-e22iuja
🔗 Clickety-click on these hot links
💰 Buy cool stuff
Treat yourself to a paperback copy of How to Make a Video Game All By Yourself (or hey get one SIGNED).
Wanna make bigger games, support my work, and spend the $99 that's been burning a hole in your pocket? ... No?? (oh lol well here it is just in case)
(Lastly you can't buy it yet but get Witchmore onto that Steam witchlist!)
Just for fun
The first game development difficulty tiers had such a reaction, you know I was gonna keep drawing them! Let's a-go: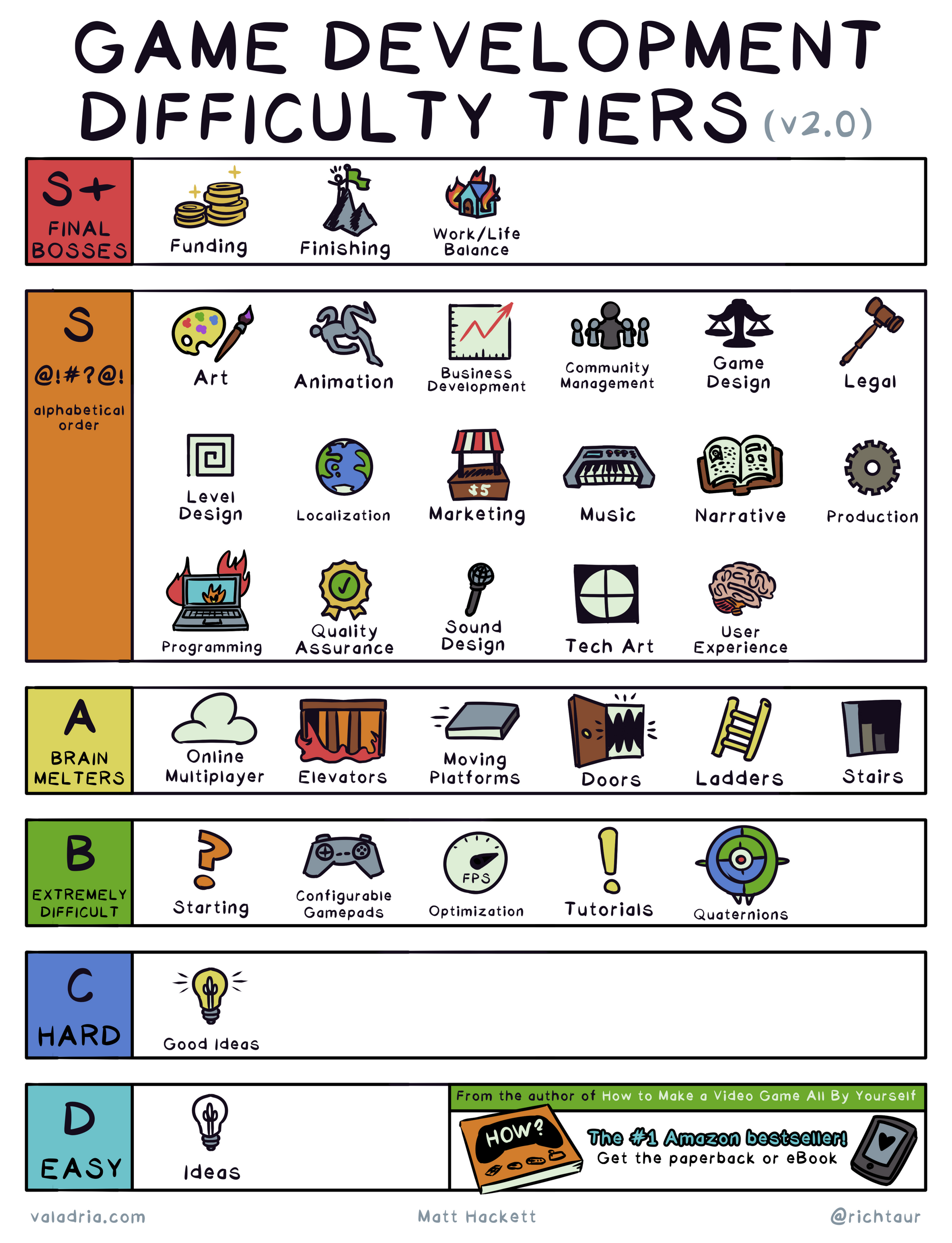 Coming up: Making games that pay the bills: 6 steps to profitability. 💰