🛠 Make your own Game Dev Tiers
Make your own game dev tiers! Do it for fun & profit at play.valadria.com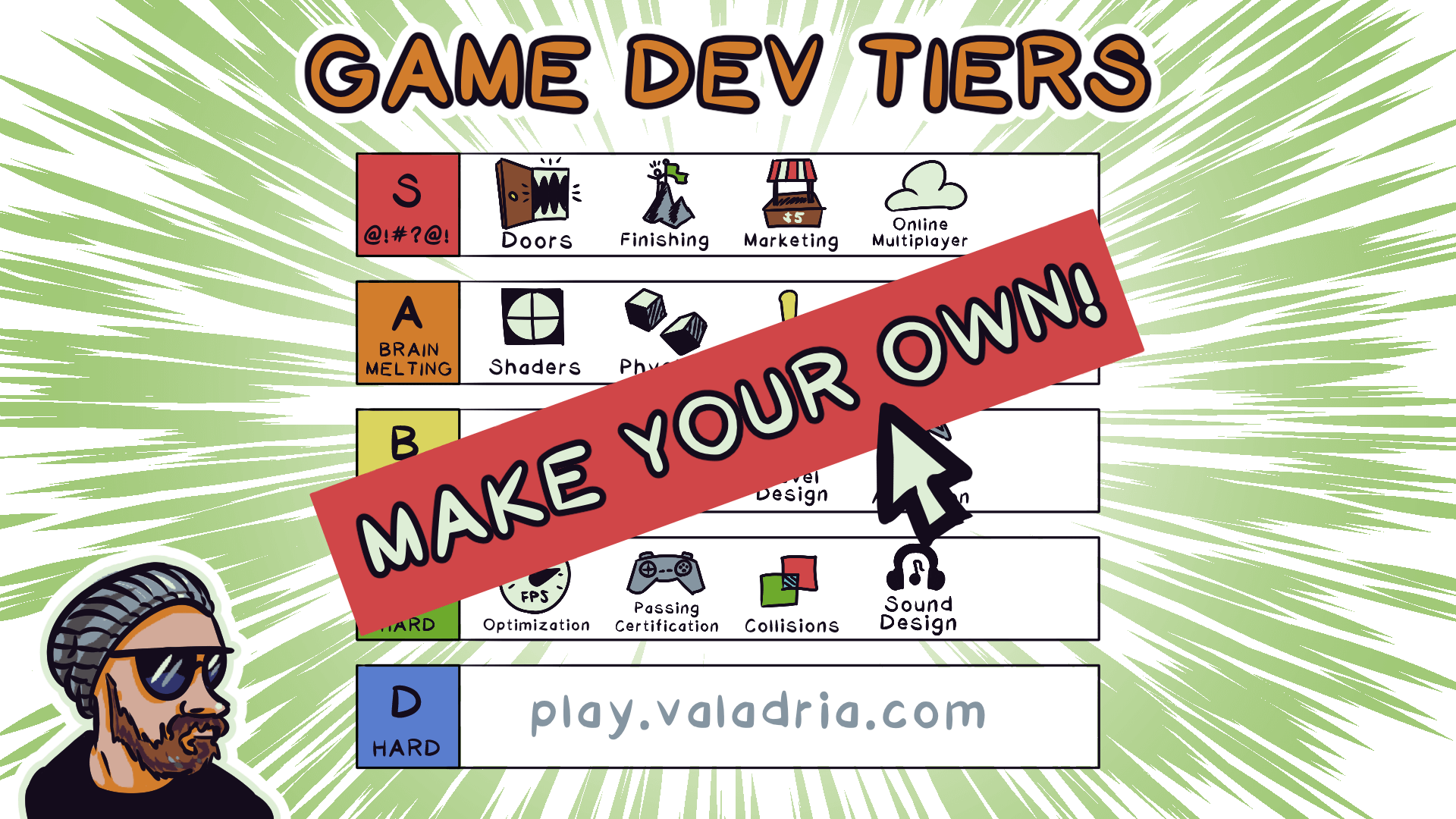 Can you believe these game dev tiers got over a million views? 🔥
It's probably not because my (often bad) opinions are amazing. It's because you want to make your own game dev tiers.
Well, now you can! Click here or this big orange button:
Do it for fun and to show what you know about makin' video games! weeee 🎢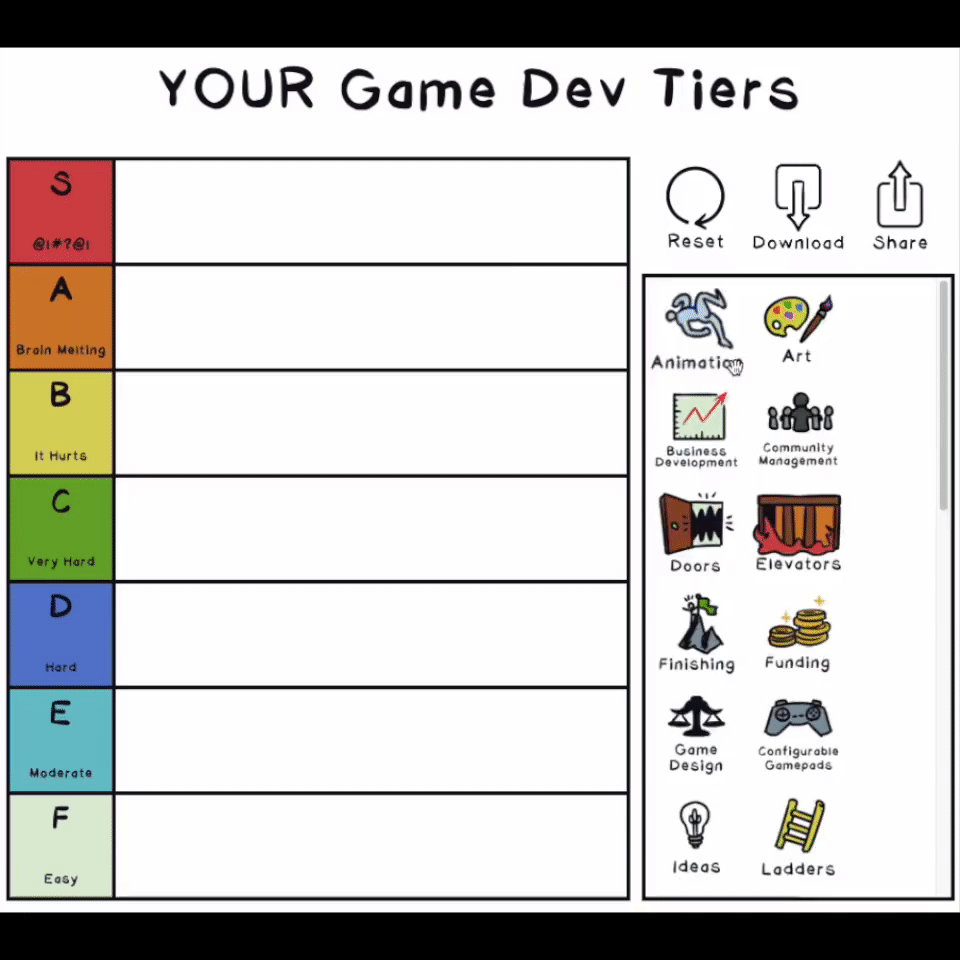 Download the media kit
💡
YouTubers & streamers: Here's a media kit packed with assets for thumbnails! They have transparent backgrounds. (Unbelievable!!!!)
That's it! Have fun playing with the game dev tiers 🛠
"Why would you do this?"
Well for one I'm procrastinating (I'm supposed to be working on Witchmore). Also, I've plastered ads for my book all over everything, of course! 📙
🎙 "But Matt, I was hoping for a podcast"
Yeah these tiers are very visual, huh? Worry not; I got you covered! Have a listen to this fun chat with my friend Sebastion Mauldin of The ProNerd Report: