Designing a great player experience with Coraly Rosario
Witness! A fascinating glimpse into the world of user experience with expert UX designer Coraly Rosario (Pokémon, Marvel).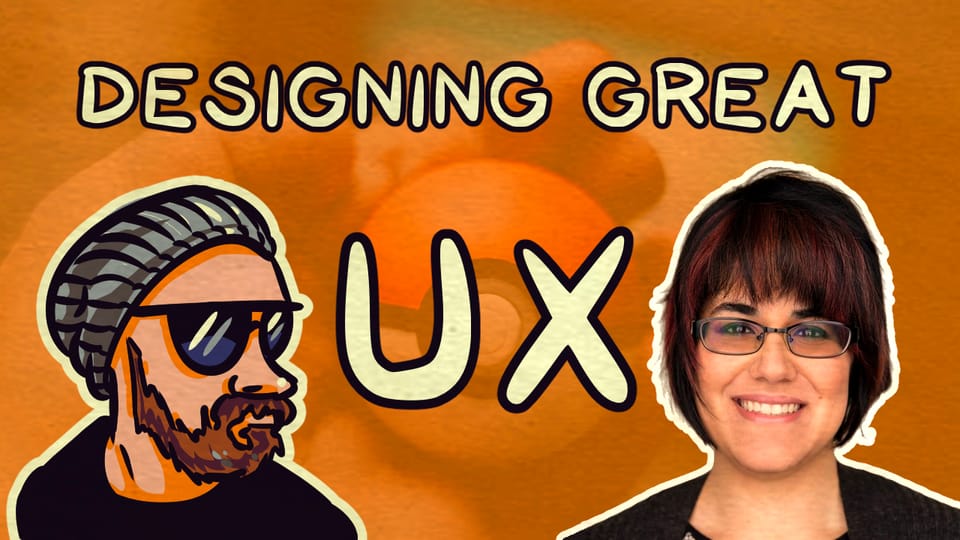 Check out this informative chat with UX designer Coraly Rosario as we discuss her career in games and experience with big IPs like Pokémon and Marvel.
Listen, watch, or read
Follow Coraly
[Music: Live 4 2 Day]
💡
Want more? Check out my recent guest appearance on the
Single Player Experience
podcast. It's over an hour of discussion around video games & my
book
, followed by a
fun a nerd-themed quiz
:
💡
STILL want more?? Also have a listen to my recent guest appearance on the
SML podcast
. It's a show run by gamers, so I wanted to know what they thought about things I'm investigating such as
bullet hell arena
games and
Steam Early Access
.
You read that right I was on TWO other podcasts recently (again they are here and here). And I'm not done yet: I want to be on YOUR show, if you've got one. Invite me right here; I don't bite!
Also: on what show(s) would you like me to appear? Let me know, but more importantly, let them know! Suggest me to them and let's make it happen.