Scratch your itch with ChuyPlays
What drives you to make video games? Let's talk it out with ChuyPlays!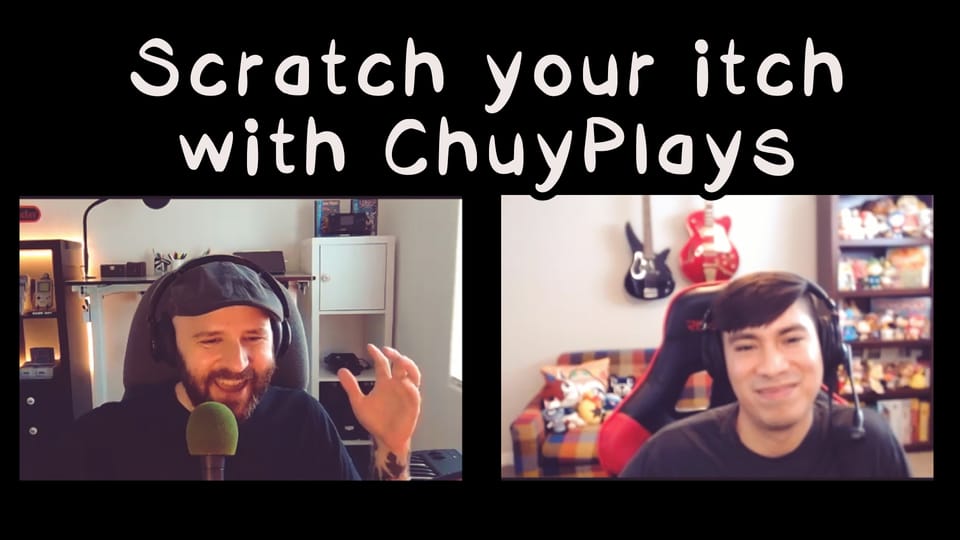 Let's talk about game development, how it relates to food, and scratching your creative itch with ChuyPlays – all this and more right now on Make the Game.
Listen on Anchor or your favorite podcast. Watch on Spotify.
Show notes
Get a signed copy
You can now get a signed paperback of How to Make a Video Game All By Yourself! This offer won't last forever, so get in there while you can.