Scratch your itch with ChuyPlays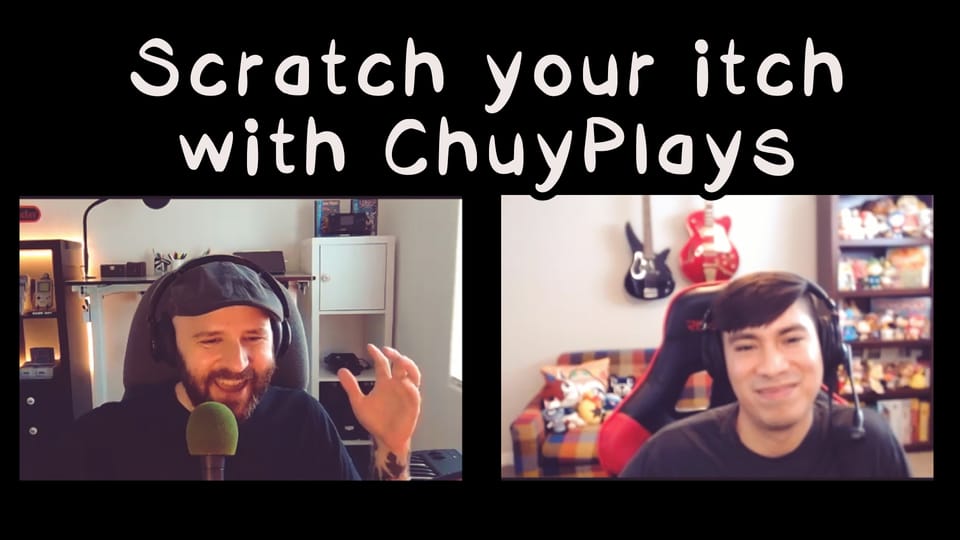 Let's talk about game development, how it relates to food, and scratching your creative itch with ChuyPlays – all this and more right now on Make the Game.
Listen on Anchor or your favorite podcast. Watch on Spotify.
Show notes
Get a signed copy
You can now get a signed paperback of How to Make a Video Game All By Yourself! This offer won't last forever, so get in there while you can.